Nowadays, silicone valves are widely used in different applications, such as, Food and Beverage, Health Care, Personal Care and Automotive. Silicone valve is designed to prevent the back flow of air or fluid, based on different level of raw materials, can be divided to food grade silicone dispensing valve, medical grade silicone control valve, industrial silicone check valve, fluorosilicone valve, rubber valve and so on. While if classified according to different shapes, there are cross slit silicone valve, duckbill one way valve, silicone umbrella valve, dome valve and flapper valve, etc. For your dispensing design, do you know what kind of silicone valve should be chosen?
Our factory as a professional manufacturer of liquid injection molding silicone valves, here we'd like to introduce various types of silicone flow control valves that we have produced. We've also built the automation mass production lines for some no drip silicone valves with large volumes requirements to satisfy customers production schedule.
1. Food Grade Silicone Cross Slit Valve
These cross slit valves are made of LFGB approved food grade liquid silicone, processed by LSR injection molding, commonly used for dispensing closures for sports water, concentrates, ketchup, honey, mayonnaise, salad sauces and other liquids. Due to the viscosity is different, the cross slit sizes are designed with different sizes, and the thickness and radian will also vary.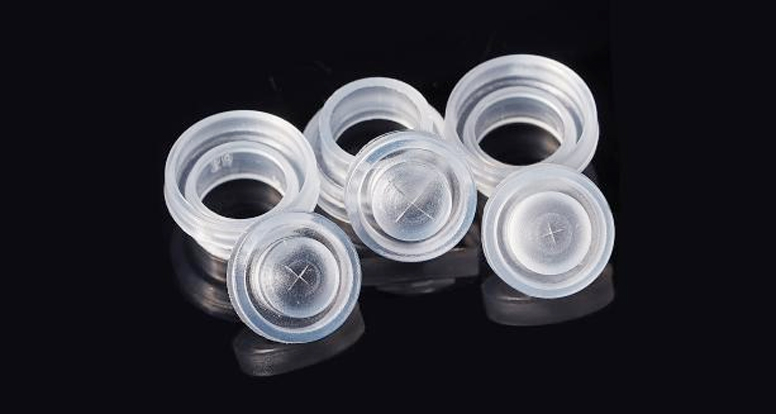 2. Silicone Duckbill Valve
Silicone duckbill valve is a very classic one way valve, made of elastomeric liquid silicone or solid silicone raw materials. The shape of duckbill lip prevents backflow and allow forward flow, the critical sealing function is integrated with the part of the one-piece elastomeric component. As a one-piece silicone check valves, the duckbill valve is widely used in a broad number of applications due to its easy to assemble and the perfect sealing effect.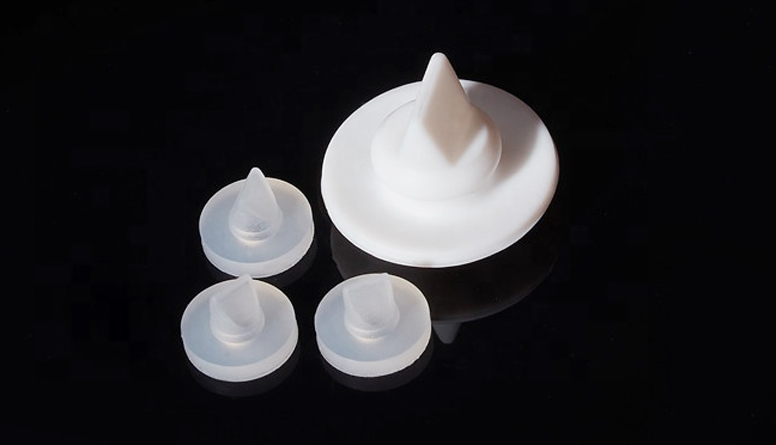 3. Silicone Umbrella Valve
Silicone umbrella valve can be defined as a two-way valve, due to the shape is like an umbrella or a mushroom, can also been called mushroom valve. The two-way valve allows flow in a device in two directions but at different certain pressures. This two-way valve works like a combination of vent and relief valve, while allows air to be drawn into a container when there is vacuum and to be vented from the container when there is over-pressure.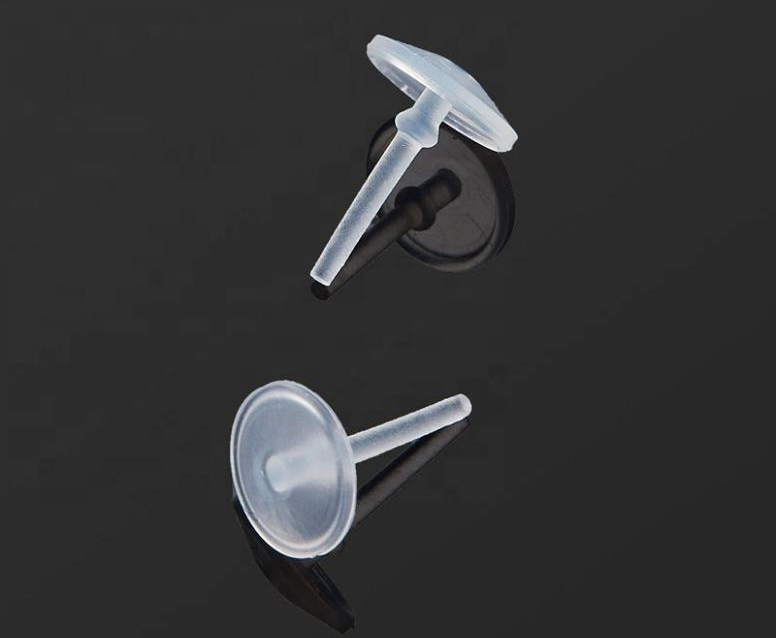 4. Medical Silicone Check Valve
Medical silicone check valve can be those valves made of medical grade silicone materials, which pass ISO10993 bio-compatibility tests, used for pharmaceutical application, and can also be those valves made of eco-friendly solid or liquid silicone materials, used for medical device application. Due to the requirement of medical silicone valve dimension accuracy is very high, therefore, the tooling, processing and workshop environment requirements are also more strict than normal check valves. Our factory has 100,000 class clean workshop, 10 sets ARBURG liquid injection molding machines and has been certified by ISO13485, which makes us to be able to offer various high precision medical silicone valves to our clients.
As a high precision silicone control valves manufacturer for over a decade, the reasons why we can cooperate with many professional clients are not only because we have the high precision equipment, clean workshop and qualified certifications, but also our engineers work continuously to improve the technology and processes, so that we can offer the best quality silicone valves to customers with most effective cost. Welcome to contact us to customize a leak proof silicone valve, we're looking forward to cooperating with you.