Liquid Silicone Rubber (LSR) is a high-purity platinum catalyzed cure silicone rubber for products that require precision and high efficiency. The liquid silicone rubber of Hopewell Silicone generally has three grades: food grade, medical grade, and optical grade.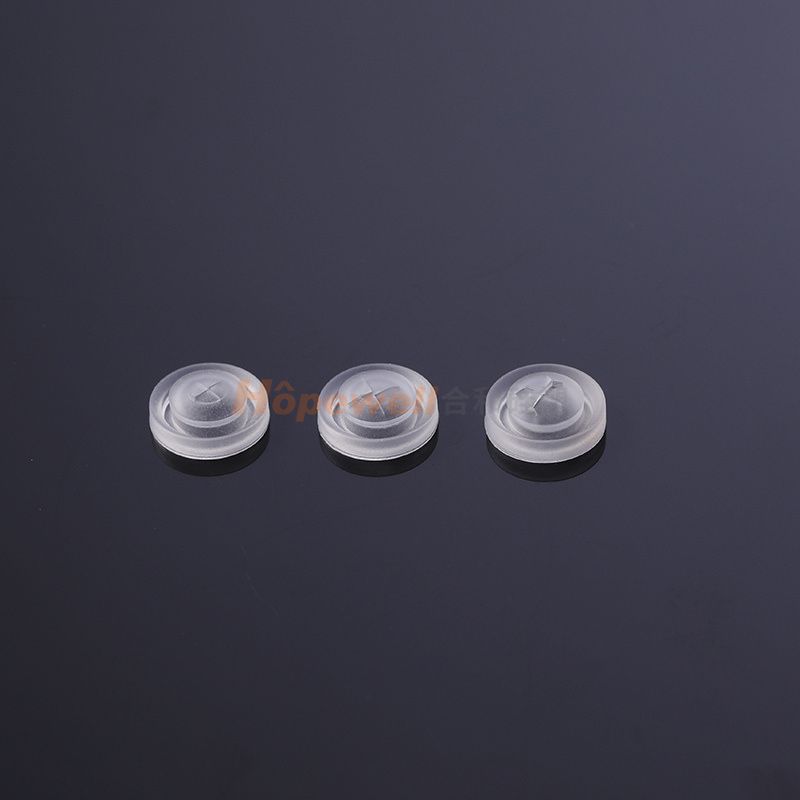 As a material that can be in direct contact with the human body, food-grade silica gel has these features:
1. Environmentally friendly, non-toxic, odorless, degradable;
2. It is soft, elastic, and resistant to kinks and deformation;
3. White spit, no fading, no scale and no peculiar smell in the water for a long time.
So how is this liquid injection molding food grade silicone product produced? Let me introduce it to you.


What is the machine for liquid injection molding food grade silicone products?
The production machines used by Hopewell Silicone to produce liquid injection molding food grade silicone products are: vertical liquid injection molding machine 50T-160T and horizontal liquid silicone injection molding machine.



How to distinguish whether 50T, 85T, 100T or 160T equipment is used for liquid injection molding food grade silicone products?
Select the corresponding equipment according to the characteristics of the product or customer needs (the tonnage of the machine is selected for the size of the product), our company's equipment is relatively complete, and products of all sizes can be held!


The features of feeding system for liquid injection molding food grade silicone products?
Hopewell Silicone has a high-quality, high-performance automatic feeding system. Automatic feeding accurately controls the amount of material, according to the product design material weight, the material is loaded perfectly according to the requirements, and the ratio of A/B agent is guaranteed to be 1:1. The automatic feeding system equipment can be easily disassembled and installed; the interior of the equipment is smooth, without gaps or dead angles, and the surface is easy to visually inspect. The automatic feeding system is designed to have a durable structure. This built-in stable quality guarantees long-term trouble-free operation without sudden interruptions in production.


What are the characteristics of machine operation for liquid injection molding food grade silicone products?
The liquid injection molding machines of Hopewell Silicon are double slides and double molds for production (high efficiency), and a very precise private mold transfer system can be accurate to within 0.02MM (inaccurate positioning of the mold transfer will cause damage to the mold). The dual-mode operation is safer, faster and more convenient for operators.
The design of liquid injection molding food grade silicone products?
Mould chamfers, parting lines, glue inlets, wall thicknesses, etc. are all designed to suit the customer's product requirements.
The chamfer's size is usually: C1.
The minimum control of the parting line: no burrs.
Common types of glue inlet: Side glue and dispensing.
The thinnest wall thickness can be more than 0.05mm, and there is no upper limit for the thickest.


The molds manufacturing process of Hopewell Silicone is: material preparation—CNC roughing—heat treatment—grinding—finishing (CNC/WE/EDM)—polishing (patterning)—mold matching—assembly—testing
We have Japan's Toshiba UVM-450C mold processing machine tool. The precision of the processed molds is higher and more accurate, and the production capacity of high-precision products is also high, which saves a lot of manpower, electricity and raw materials.


Testing of liquid injection molding food grade silicone products?
1. Our production workshop is to be equipped with a 100,000-class clean workshop
2. Strictly control the imported raw materials according to food-grade standards.
3. After the production of the product is completed, VOC volatile content test report, LFGB test report, FDA test report, etc. can be provided according to the customer's request. At present, the mainstream food-grade testing standards in the world include FDA, LFGB, ROHS, etc., and only after passing the corresponding testing standards can they be shipped.
If you are interested in liquid injection molding food grade silicone products, please contact us, thank you.