Virtual reality (VR) is one of the most popular video gaming all over the world, to achieve a sort of magical gaming experience, the custom VR silicone protective face cover plays a big role. This kind of customized VR silicone face cover is designed to avoid light leakage, sweat-proof, ultra-lightweight, easy to clean and non-slip.
SONY PlayStation VR, as one of the famous brands, with thousands of professional players, and our factory is very honored to have been awarded as the Green Partner for having been as the supplier of anti-leakage and sweat proof VR headsets silicone face protector covers for years.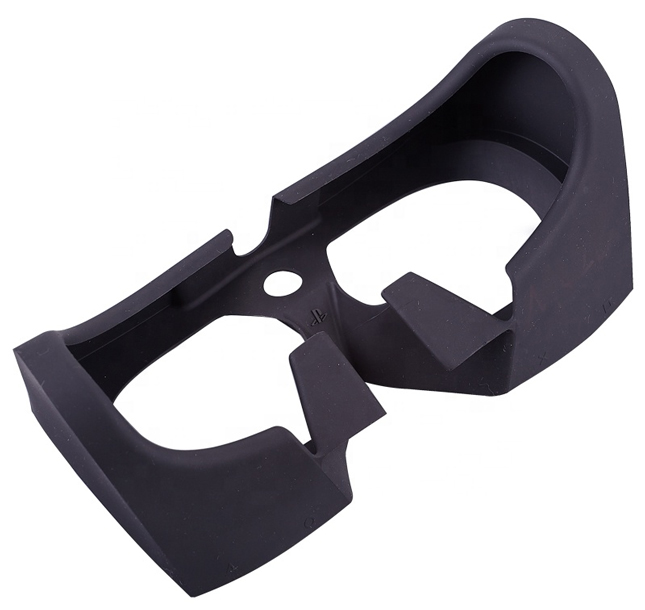 When the VR cover face mask design finished, our engineers spent months to design the mold drawings, with many times revisions. Every time, when the silicone face mask prototypes come out, it makes us thrilled, because we know that we're one more step close to success. When the final version of VR silicone protective face sleeve mold drawing confirmed, we all agree the mold design is amazing yet complicated. Our customer doubted whether the liquid silicone injection molding tooling could be completely made as the design or be finished promptly. Thanks to our own mold making factory, finishing the silicone protective face cover tooling rapidly and correctly, again, like the cooperation with other Brands, this time, we proved ourselves with the Chinese speed. Even the customer is very surprised how can we finish the tooling so fast, when we do liquid silicone injection molding, the tooling works like Transformers, this is actually named by the designer of SONY. Same as our customer, all we wanted is to offer consumers the most comfortable wearing experience and a perfect sealing effect to enjoy the VR gaming.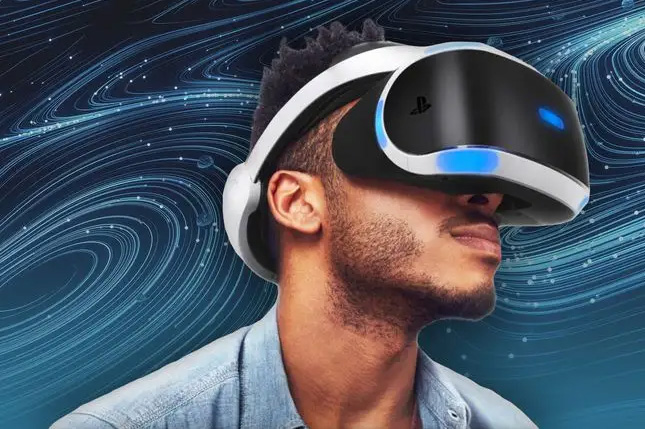 We always keep in mind that SONY is a highly social responsibility corporation, they care a lot for the environment, that's also why the customer choose to use the eco-friendly silicone material to replace TPE/TPU as the VR cover face mask. As a qualified supplier, our factory is always striving for process optimizing from different aspects, such as, production capacity, defective rate and environment. Production costs is as important as quality and service. Fortunately, our factory makes a progress, one of the characteristics of silicone material is electrostatic, making the silicone protective face shell is easily to absorb dusts, dots or spots on the surface, and the hand feeling is tacky. To solve this disadvantage, for the first generation, we choose to use eco-friendly oil spraying to achieve the baby skin hand feeling and remove the electrostatics, which brings the end users a comfortable wearing effect.
Our engineers always believe that a good product or a good design is when you finished the injection or molding, it's done, no further process, simple is the best. The more extra processes, the less product nature. They keep finding a way to obsolete the further oil spraying process. Where there's a will, there's a way, our engineers tested many times, days and nights, finally, we developed a new technic, no more paintings, less labor costs on further process and more friendly to our environment. The usage of this new technic makes our customer trust our factory even more.
As a professional manufacturer of premium quality silicone products, we're dedicated to offer the whole solution and produce precision and high-end custom silicone products. With a professional engineering team, a precise production team, a strict quality team and a 24/7 days online sales team, we're looking forward to a win-win cooperation, welcome to contact us to custom VR silicone protective covers.