What is silicone lens?
LED silicone lens is a kind of optical silicone lens, which is made of liquid optical silicone material and processed by LSR injection molding.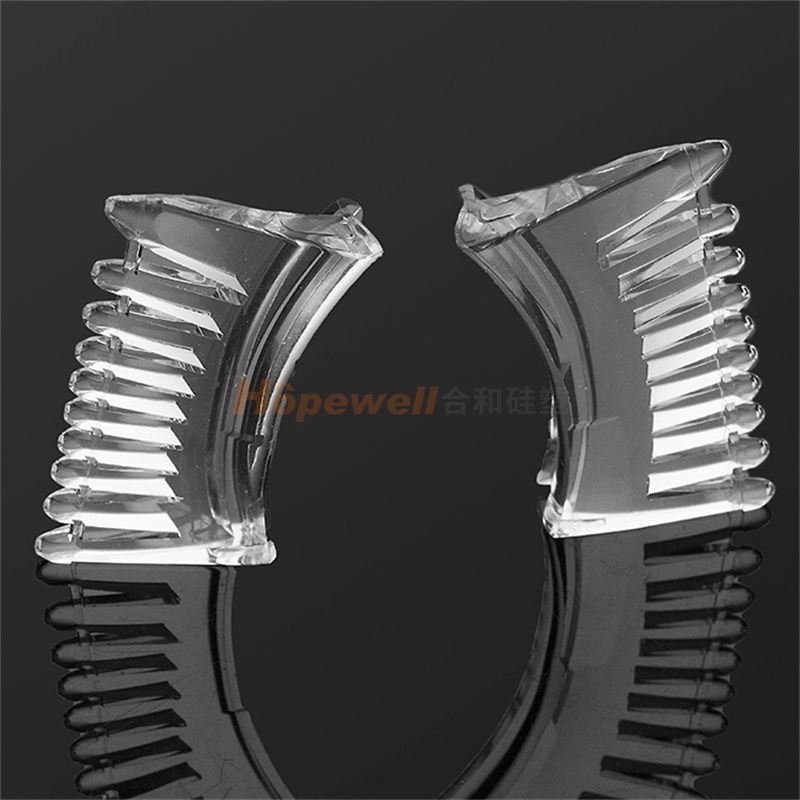 CUSTOM SILICONE LENS AT LOW COST


Application of silicone lens
UV resistant silicone lens is ideal for high power and long time lighting in various applications, such as:
● Indoor Lighting: indoor led lights, indoor lighting, indoor grow lights, indoor flood lights, stadium flood lighting, Warehouse LED Lighting, sports indoor lighting,horticultural lighting.
● Outdoor Lighting: commercial lighting, high bay led lighting, industrial led lighting, architectural light, build lights, led parking lots lights, tunnel and transportation lighting.
● Other LED Lighting: automotive lighting, car lighting, projector lighting, LED display lighting.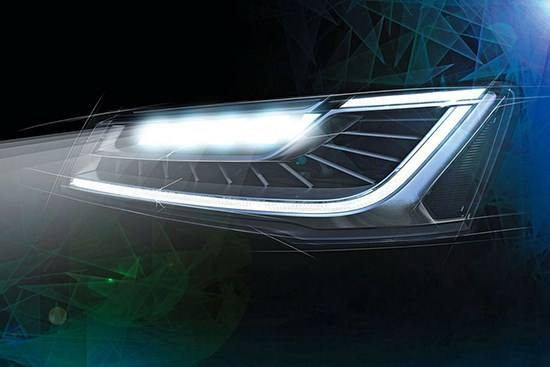 Advantages and Disadvantages of Silicone Lens
Advantage of Silicone Lens
1) Light weight, soft texture and not easy to break, with its own protection level above IP67, reducing installation parts and installation and maintenance costs.
2) The temperature resistance is as high as 200°C, which can solve the problem of high temperature, easy damage, burning or even fire for COB applications.
3) Good light transmission, the light transmittance is higher than 94%.
4) Anti-ultraviolet is good, silica gel is the best anti-ultraviolet material, and it will not turn yellow when used outdoors or indoors for a long time.
5) It has excellent hydrophobicity, weather resistance and radiation resistance, and has a long service life.
Disadvantages of Silicone Lens
1) The cost of raw materials is too high, 1.5~3 times higher than PC lens
2) The existing silicone lens injection molding technology is immature, which further increases the cost of silicone lenses.


Maximum and Minimum Size of silicone lens We Can Customize
The largest silicone lens size that Hopewell can currently make is 575MM, and the smallest size is 1MM. View Our Silicone Lens Products


Step 1: LSR injection Molding
Step 2: Manual Deflashing
Step 3: Quality Inspection
Step 4: Secondary Vulcanization
Step 5: Quality Inspection
Step 6: Dust Free Packing And Shipping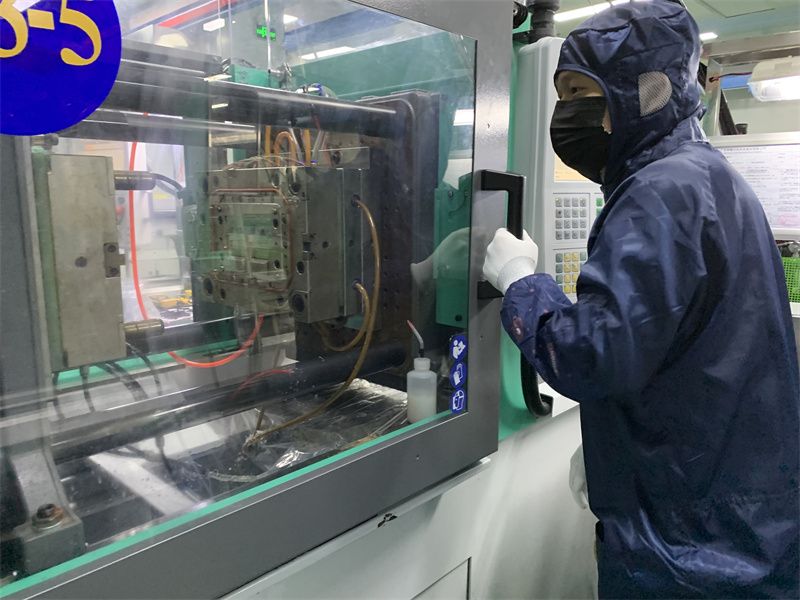 Problems in Production Process of Silicone Lens and Solutions
Silicone lens is made from a two-component liquid silicone material, and the molding of the silicone is the result of thermal polymerization. Due to the soft structure of the silicone lens, it cannot be grasped with a small gripper, but must be grasped with a large area of the silicone, so that it can be safely removed from the mold.
1) In order to avoid silicone fragments remaining in the mold, such as parts fragments due to injection defects or injection failures, a 100% inspection must be performed on all mold cavities for light guide whiskers.
2) If flash or other defects are detected, the injection process should be stopped immediately to clear the mold cavity and readjust the injection process. After the inspection system is accepted, the silicone parts are stored on pallets and then used in the tempering process.
3) Since the silicon monomer will generate gas over time, resulting in the deposition of a silicon layer on the adjacent surface, thereby reducing the performance of the optical lens. Therefore, the silicone lens after injection must be cured to remove these unreacted silicon monomers.
4) Because the shrinkage of silicone parts is also related to the curing process, the shrinkage rate must be carefully set during mold design. After the mold shrinkage rate is determined, the curing process cannot be changed arbitrarily, because it will affect the part size of the final silicone lens. Therefore, it is very important to calculate the shrinkage rate correctly before designing the mass production mold.


Test Equipment for Silicone Lens
Our class 100,000 clean workshop is equipped with 2 sets of Sumitomo 50T horizontal liquid silicone injection moulding machines, 5 sets of Arburg 420C-100T horizontal liquid silicone injection moulding machines, 3 sets of silicone parts automatic punching and cutting equipment, 50 sets of CCD full inspection equipment (50 times magnification), 1 set of 2.5 dimensional measuring equipment, 2 sets of CCD visual inspection equipment, etc. Our complete equipment enables us to provide faster, better and higher quality service to our customers.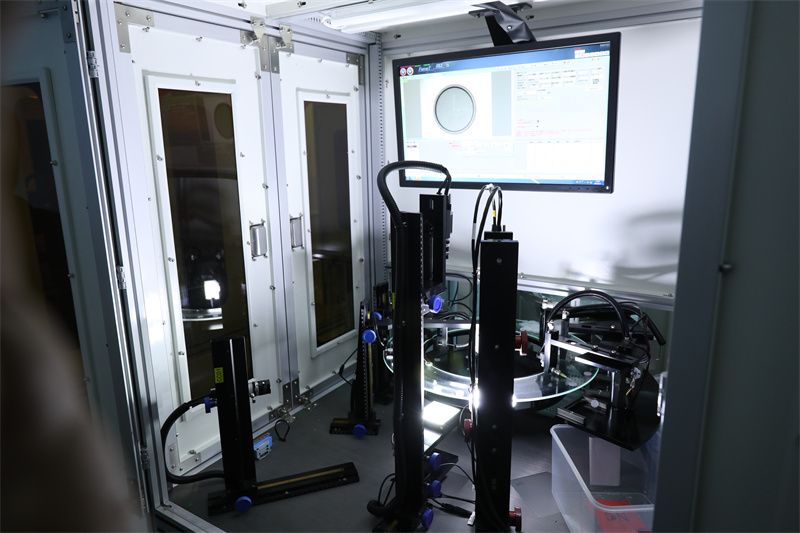 ---
Hopewell is a leading optical silicone lens supplier in China, offering various types of optical silicone lenses to meet different requirements. If you are interested in silicone lens, feel free to contact us for further details and free quotation.