With a decade of industry experience, Hopewell has become a master in the art of producing Silicone Valves. Our extensive expertise enables us to provide a versatile range of products tailored to meet your specific needs. MOQ : 50,000 pieces. Daily Production Capacity: 200,000 pieces per production line.




Our Silicone Valves Find Their Primary A
pplications
In Various Areas, Including:
1. Bottle Cap Dispensing: Ensuring precise and controlled dispensing for liquids like water.

2. Syrup Bottle Closures: Preventing leaks and maintaining the freshness of syrup and similar products.
3. Squeeze Bottle Caps: Combining convenience and spill prevention for easy dispensing.
4. Spreadable Bottle Closures: Facilitating controlled release, ideal for products like spreads.
5. Sports Bottle Caps: Designed to prevent spills during active use, such as in sports.
6. Soy Sauce Bottle Caps: Ensuring the preservation of soy sauce's quality and flavor.



What Is Silicone Valve?
Flow control silicone valves also known as 1 way valve, back flow valve, diaphragm check valve, which are designed to better flow control the air or fluids' flow.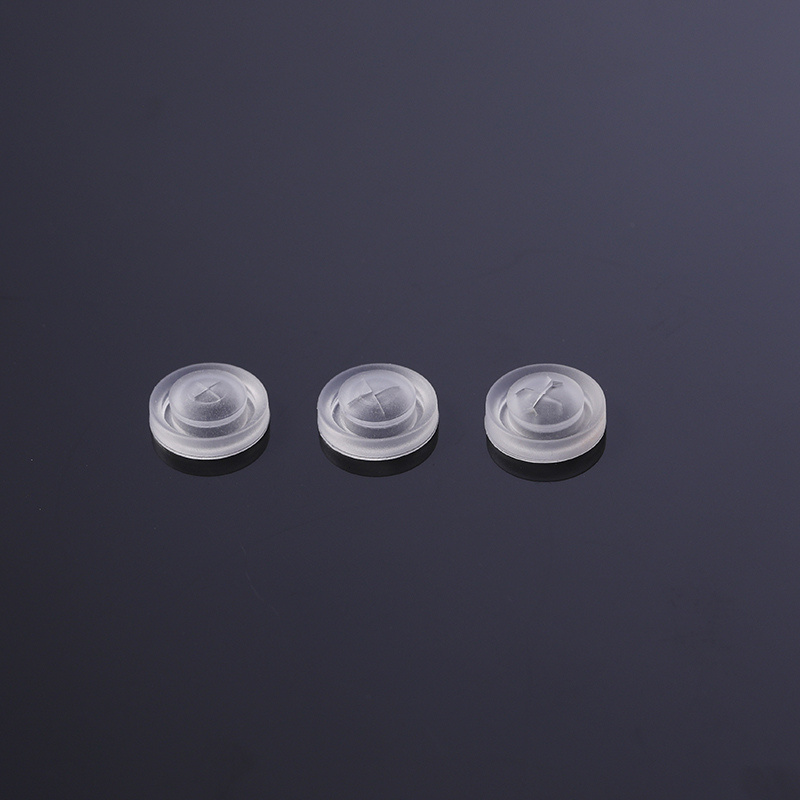 Classification Of Silicone Valves?
1. Classification by material grade
Food grade silicone valves, medical grade silicone valve
2. Classification according to mold type
LSR injection molding silicone valves, compression molding silicone valves
3. Classification by material shape
Cross slit silicone valves, duckbill valves, umbrella valves, silicone NSF valves, eye cream valves, dome valves, silicone cleaning valves, air in valves, air out valves and so on.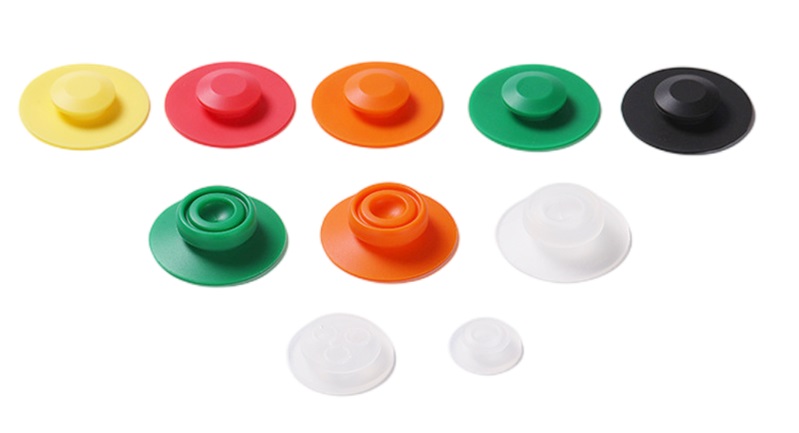 Public Mold Silicone Valve
We have 4 sizes cross slit silicone valves, information is as bellow:
| | | | | |
| --- | --- | --- | --- | --- |
| Item Name | O.D | Slit Type | Slit Size | Matched Plastic PP Ring O.D |
| 9.8mm silicone valve | 9.8mm | cross slit/ snowflake/ asterisk | 2.1*2.1/3*3/3.6*3.6/5*5mm | 11.85mm |
| 10.5mm silicone valve | 10.5mm | cross slit | 3*3/5*5mm | 12.3mm |
| 13mm silicone valve | 13mm | cross slit | 5.5*5.5mm | 14.6mm |
| 16.5mm silicone valve | 16.5mm | cross slit | 3*3/5*5/6.5*6.5/7.8*7.8mm | 18.6mm |





Features Of Silicone Valves
1. The cross slit of dispensing silicone valve with zero clearance.

2. Sealing silicone valve have passd 24 hours*7 days inverted leakproof test, and there is no leakage after test.
3. Slit dispensing passing rate of leak proof silicone valve is 100%, there is non-stick slits.
4. 4. Slit tolerance of high precision silicone valve is ±0.3m, dispensing angle is ±15 degree.
5. Non sticking silicone valves are mae of FDA&LFGB liquid silicone material, with good elasticity.
6. Our no drip silicone valves have One Way Silicone Valve Appearance Patent,Raw material LFGB certification,LIM-9150 Liquid Silicone LFGB Certification.
7. One Squeeze, one dispensing, no leakage, no extra slits.
8. Free samples of no hassle silicone valves can be provided for quality checking.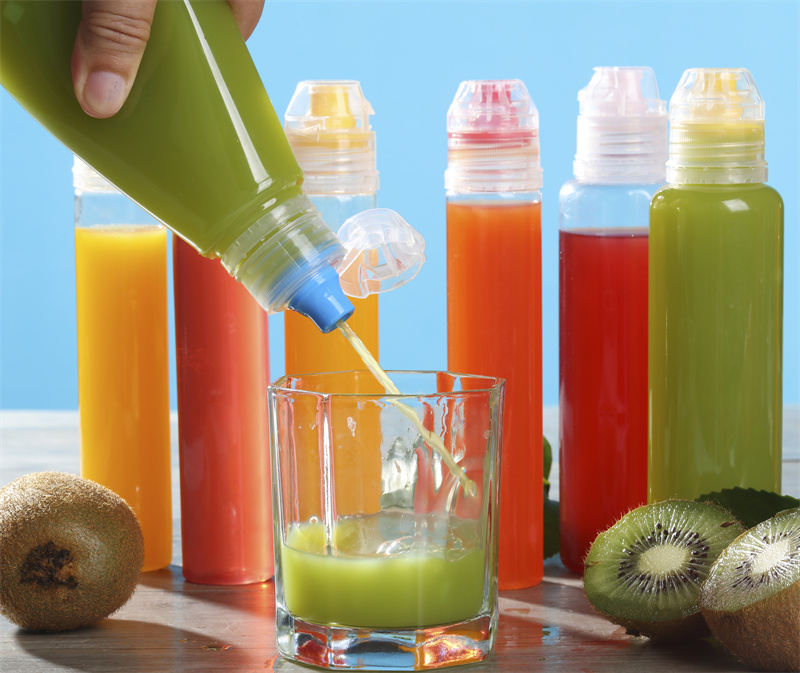 About Hopewell
1. Hopewell has more than 10 years in producing high temperature resistant silicone valve, we can help you solve all the questions in production, and give you a perfect silicone valves.
2. Professional enginner teams, including 5 Japanese enginners.
3. We have strict quality control in every production process, and every shippment will add extra 3% amount product for customers, we can promise every product you receive is 100% perfect.
4. Complete certifications, such as : ISO9001, ISO14001, ISO13485, FDA certification, LFGB certififcation and so on.
5. 100,000-level clean workshop, high precision equipment imported from abroad.
Hopewell's Silicone Valves are the result of years of expertise, crafted to provide precision and reliability across a range of applications. Trust in our experience and product quality to meet your specific requirements effectively. Learn more!