Something you should know about silicone valves
When it comes to silicone valves, the first reaction might be it plays a role of sealing gasket. Actually, in addition to the sealing function, the silicone check valve also can dispense gases and liquids, also control the flow. The silicone check valve is an elastic valve with strong tension, it can be made of either solid silicone material or liquid silicone material. Ultimately, it is designed to better control the dispensing flow of liquids and air under preset pressure and vacuum.
Now, let's take a look at the classification of silicone control valves.
According to the different raw materials, the silicon rubber valve can be divided into solid silicone check valve and liquid silicone dispensing valve. The compression molding silicone valves are usually for some colorful and small quantity leak proof dispensing systems, LSR injection molding silicone valves are usually of precise size and transparent color.
According to the shape, the no drip silicone valves can be divided as below:
| | |
| --- | --- |
| Cross slit valve | |
| Duckbill valve | |
| Umbrella valve | |
| Flapper valve | |
| Conical valve | |
| Dome valve | |
| Customized silicone valves | |
Here we'll introduce to you one by one.
1. Cross slit silicone valve is named because of the cross slit cut, mainly used for squeeze dispensing closures for ketchup, mayonnaise, syrup,vinegar, soy sauces, concentrates and other food& beverage liquids. For now, we have 3 sizes in public mold, the outside diameters and detailed information as following.
| | | | |
| --- | --- | --- | --- |
| O.D. | Slit Type | Slit Size | Plastic Valve Seat O.D. |
| 9.8mm | Cross Slit/ Snowflake/ Asterisk | 2.1*2.1/3*3/3.6*3.6/5*5mm | 11.85mm |
| 10.5mm | Cross slit | 3*3/5*5mm | 12.3mm |
| 16.5mm | Cross slit | 3*3/5*5/6.5*6.5/7.8*7.8mm | 18.6mm |
All of the cross slit silicon valves have been done the leak proof test, that is, 24 hours* 7 days inverted leak proof test, and dispensing angle test, the dispensing angle shall be controlled within±15 degrees.
For over a decade, our engineer team has done the R&D of automatic production for cross slit silicone valves, and at end of 2020, we have achieved the automation production for it. The daily capacity has increased 4 times higher than before, reaches to 200,000pcs per day per line, and the defective rate has been decreased a lot.
Our factory has set up the Class 100,000 clean production workshop with 3 automatic production lines for silicone valve slit punching and 3 sets AOI Visual Inspection Equipment for full inspection.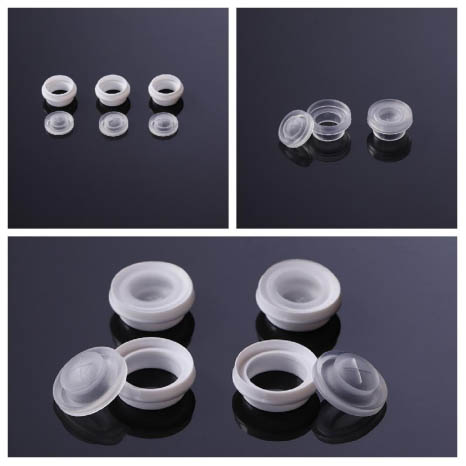 2. Silicone duckbill valve.
Silicone duckbill valve is a one way silicone valve, which is named because it looks like duckbill, it can combine with umbrella valve to be a two-way valve. To meet customer's requirements, we have also developed a public mold, the O.D. is 12.5 mm, which can be used for liquids dispensing.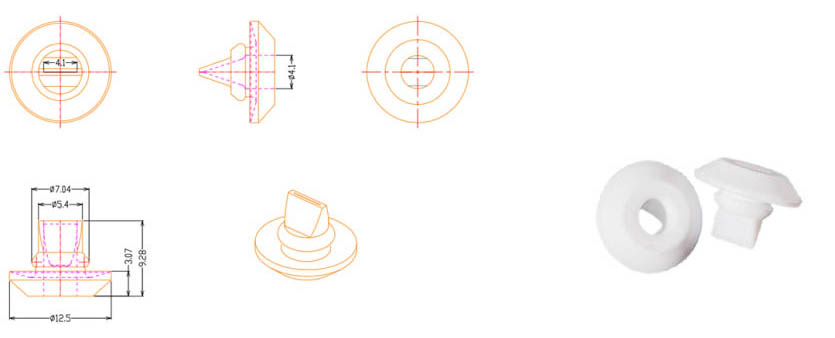 As a professional manufacturer of custom silicone duckbill valves, we also have produced many kinds of customized duckbill check valves per customers' drawings. If you want to customize a silicone rubber duckbill valve, please feel free to contact us.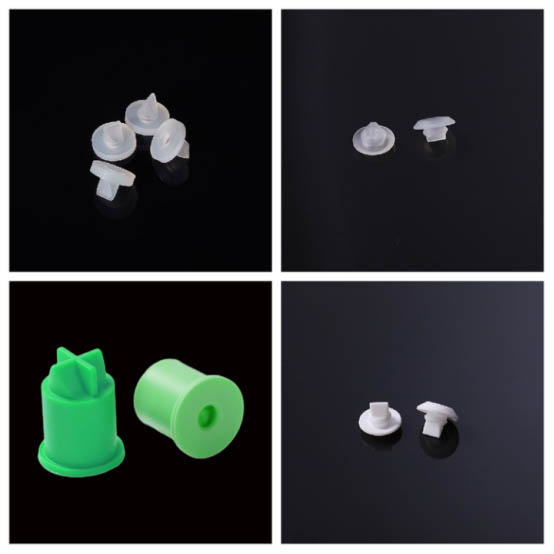 3. Silicone Umbrella Valve
Silicone umbrella valve is actually a two way valve, it's named because it looks like an umbrella, it can also be called mushroom valve, which can be used for flavor control of hydration water bottle.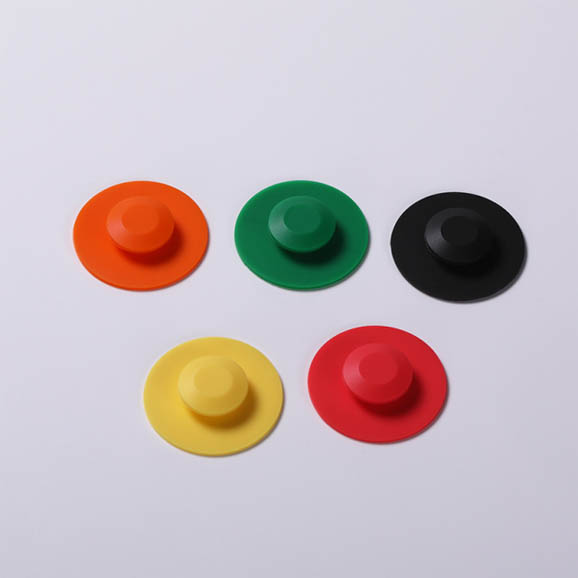 4. Flapper valve
A flapper valve is a one piece dispensing silicone valve, can be used for first in first out plastic squeeze bottle,for ketchup mayonnaise, syrup and other thick sauces dispensing.
It can also be a one-piece silicone check valve for medical device.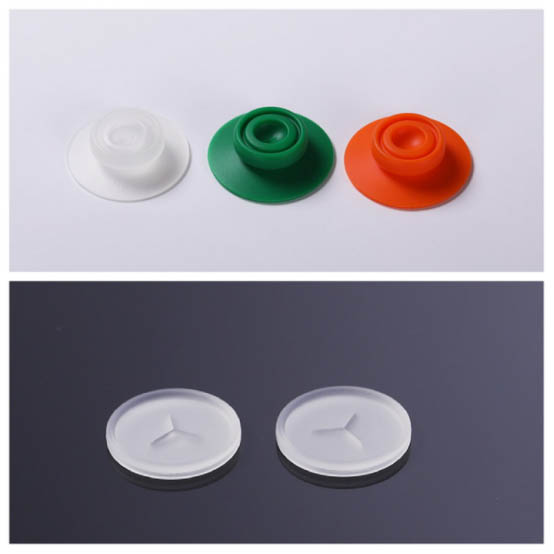 5. Conical silicone valve
The conical silicone valve is designed for eye cream dispensing, with asterisk slit cut, the cream can be dispensed precisely and easily.
6. Dome valve
This silicone dome valve is used for liquid soap dispensing dish brush, with the undercut design, it can be assembled directly, no need plastic valve seat.

7. Custom silicone valves
As a professional manufacturer of silicone molding control valves, we've also produced many custom silicone valves according to customers' drawings.
Our factory has been certified by ISO9001, ISO14001, ISO13485,
If you're looking for a no drip silicon valve for your dispensing solution, please contact us freely.