In general, the fly-eye lens is made of glass or hard material, it's very rare that it can be made of flexible and high fluidity liquid silicone material. Today, we'll introduce to you what is silicon fly-eye lens and the advantage of it.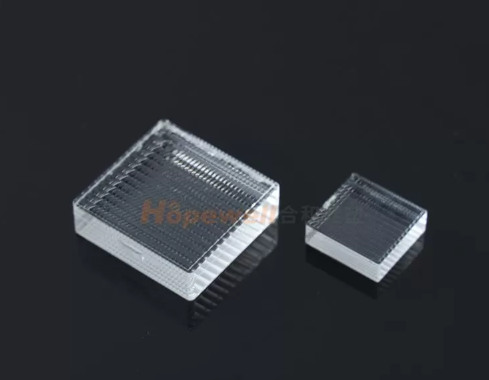 What is Fly-eye?
Fly-eye is made up of tens of thousands of single eyes, just like the eyes of dragonflies and flies. The fly's compound eye consists of more than 3,000 small eye units with their own optical system, which work both in concert and independently. As a result, the fly's eye not only has a high speed and high resolution, but can also efficiently calculate its own position and distance from the object it is observing, thus facilitating quicker judgements and reactions.
What is Fly's Eye Lens?
The fly's eye lens is an integrated arrangement of several small lenses, arranged in parallel with two compound-eye arrays so that the transmitted light is evenly distributed. The key to achieving uniform illumination using a double-row fly's eye lens array is to improve its uniformity and illumination brightness.
The compound eye lens is placed in the machine's internal light path system and is an important part of the reflective equipment. UV-resistant fly eye lens is also a very useful optical element in the lighting system, where it can be used to generate a uniform irradiance distribution.
What is Silicon Fly-eye Lens?
Silicon fly-eye lens is made of optical two-component ultra-high transparent-liquid silicone rubber material, with good optical properties and flame retardancy. Traditional lens materials are glass or PMMA, compared with them, silicone lens is more resistant to high temperature, yellowing, impact and has a longer service life. We have nanometer super-finishing machines, high precision CNC machines, high speed CNC machines, high precision internal and external grinding machines, precision automatic surface grinding machines, German Abberg LSR precision injection molding equipment for LSR injection molding led headlight projector lens. Precise imported processing equipment ensures the feasibility and stability of mold processing.
How Does the Silicon Fly-eye Lens Achieve Uniform Illumination?

If we want to see a moving or still picture through a projector, we need the picture to be evenly illuminated and presented on the screen. So in order to achieve uniform illumination, the spatial light modulator needs to be uniformly illuminated. Normally, the illuminance distribution of a light source is Gaussian, so it is not possible to illuminate the spatial light modulator directly and uniformly. We have to "de-Gaussianise" the illuminance distribution and turn it into a uniform distribution.
Arrays of silicon fly's-eye lens are usually found in pairs and together with the spotting mirrors provide a uniform distribution of illumination planes. The focal point of each small unit lens in the first array of silicon thin lens coincides with the centre of the corresponding small unit lens in the second array of silicon pore optics, with the optical axes of the two columns of compound lenses parallel to each other, and a spotting lens is placed behind the second array of compound lenses, with the focal plane of the spotting lens placed on the illumination screen to form a uniform illumination system.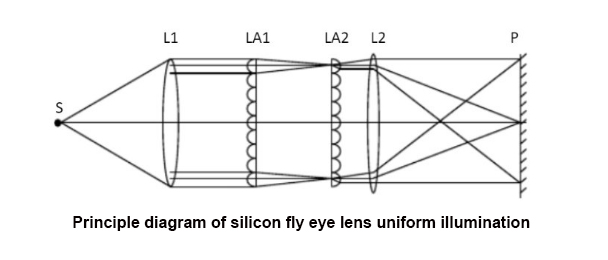 What is the Advantages of Silicon Fly-eye Lens?
1. Production costs will be much lower than glass fly-eye lenses
2. High light transmission, over 94% to 96%
3. Low refractive ratio at 1.41, less light damage and high utilization rate.
4. Lightweight design can be more impact resistant.
5. Long lasting colour
6. Surface Finish to a1.
7. High Weather-ability
- High temperature stability, even above 150°C;
- Resistant to UV light;
- Resistant to micro-cracking;
- Fire rating equivalent to UL 94 V-1;
- Anti-yellowing: No Change after 3000 hours 85℃& 85% Humidity Aging testing.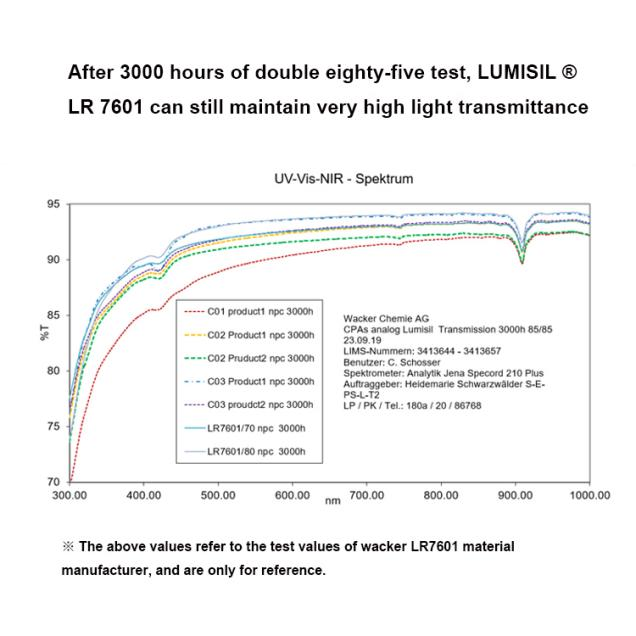 Our factory has produced precision and quality silicone molding products for more than 10 years, with rich experience in manufacturing optical silicon lenses, if you're looking for custom silicone molding optical lens, welcome to contact us.