What is Honey Bottle Cap?
Leak proof honey bottle cap is also called plastic honey caps, honey flip top caps, made of plastic injection molding food grade PP raw material, with silicone valve and plastic pp ring inside. No drip honey bottle caps neck finish size is 38 400, outer diameter is 40mm, also with aluminum liner insert, suitable for all plastic squeeze honey bottles.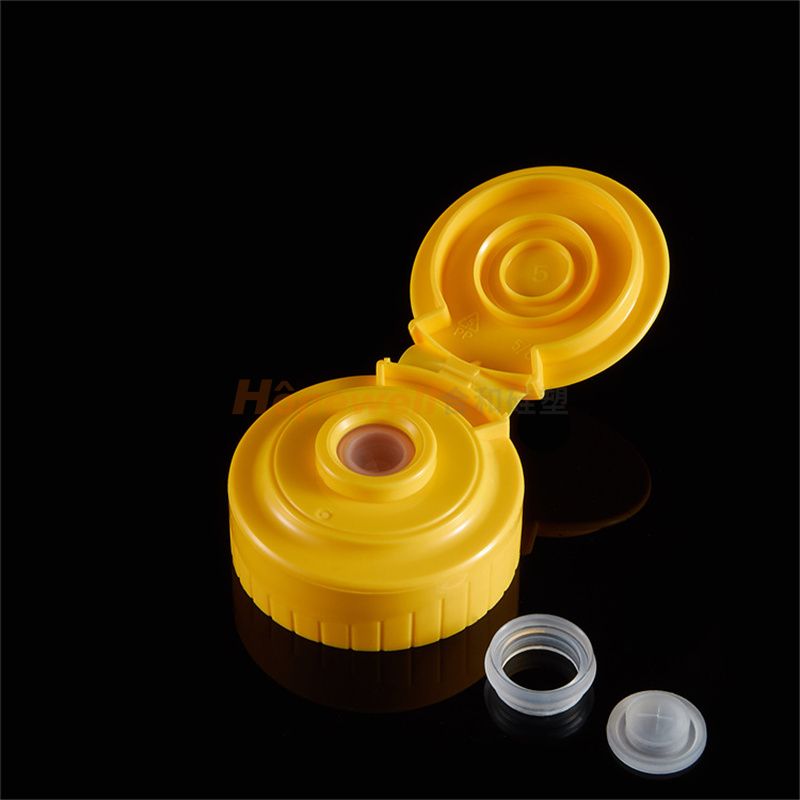 Advantages of Honey Bottle Caps
1. No spill honey bottle caps'butterfly buckle of no spill honey caps folded over 2000 times.
2. Honey bottle caps with liner passed the testing of 7 days* 24 hours, without leakage function.
3. The low-profile design of portion control honey bottle cap create a minimalist appeal for a variety of kitchen home applications.
4. Scalloped lid of flow control honey bottle cap around the finger recess, the extended directional spout provide customer a high dispensing convenience, give you a enjoyable drinking experience.
5. Honey bottle caps with silicone valve has a superior dispensing control, which can help you squeeze out any amount you want.
6. Simplicity honey bottle caps bring a cleaner and easier dispensing experience to consumers, lightweight design are very convenient to carry.
7. The frosted wave-like effect around the base of dispensing honey bottle cap contrasts with the highly polished surface of smooth skirt hinged honey cap.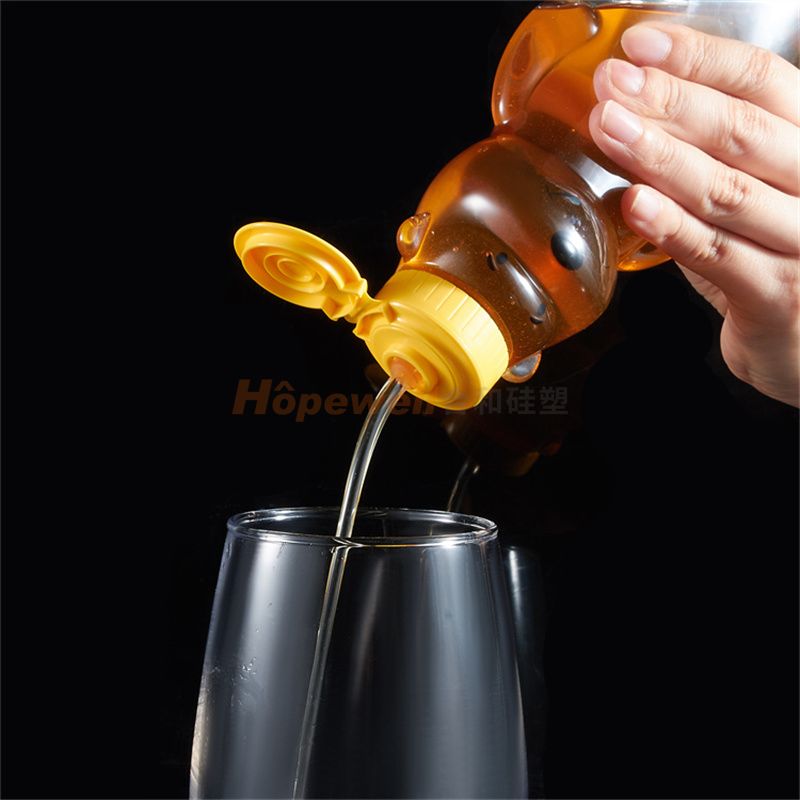 2D Design Of
white ribbed Honey Bottle Cap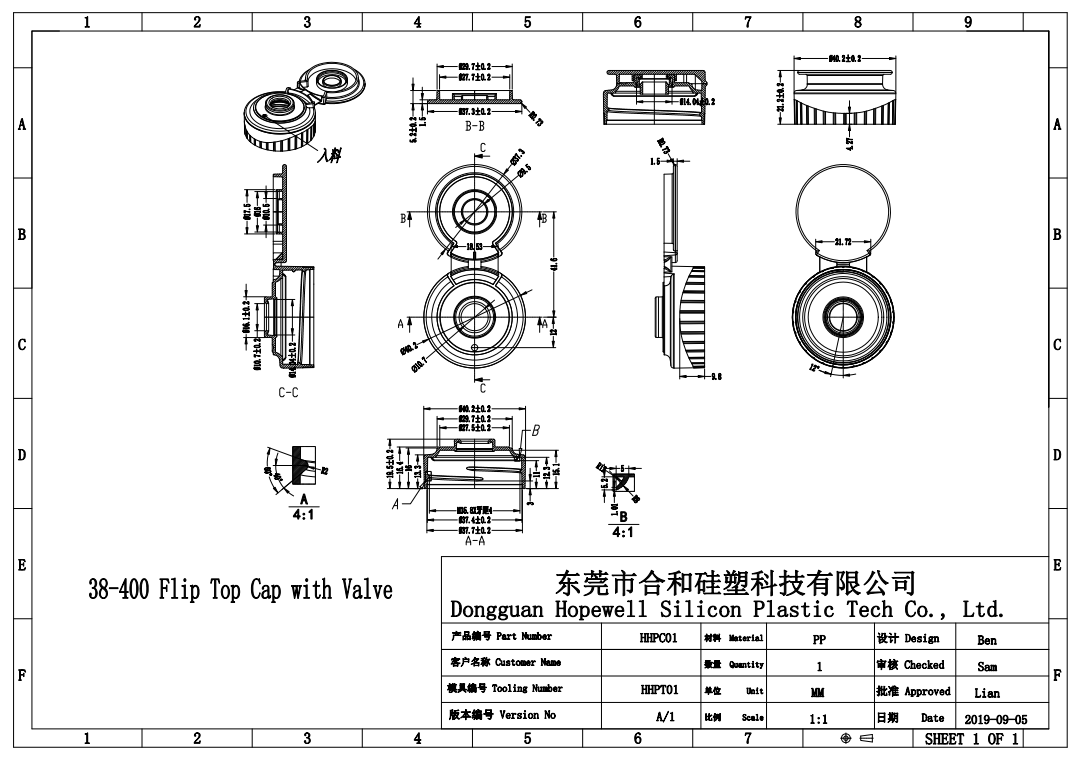 Hopewell has over 13 years experience in producing squeeze bottle honey cap with high production standard, we always stick to the quality first as well as services, if you are interested in 38-400 honey bottle caps, please feel free to contact us.
38-400