What Is Flip Top Bottle Cap?
Plastic flip top bottle cap is one of the plastic bottle caps. With silicone valve and plastic valve seat inside, this flip top bottle cap can flow control the liquids dispensing. Neck finish is 38-400, outer diameter is 40mm.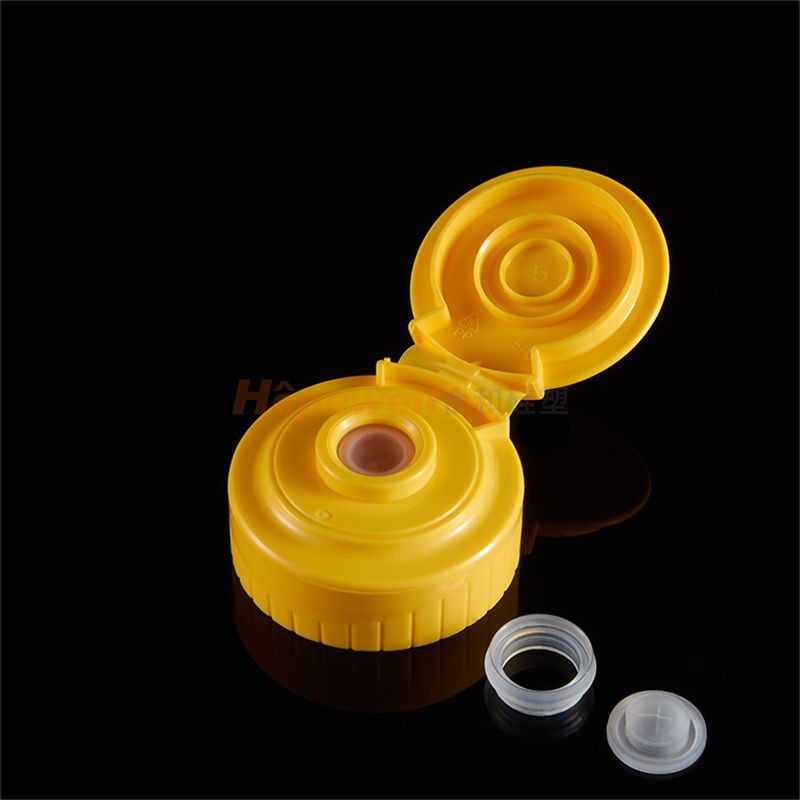 Application Of Flip Top Bottle Cap
Silicone valve flip top bottle cap is perfect for all plastic squeeze bottles, such as: plastic ketchup bottles , plastic mayonnaise bottles, plastic honey bottles, plastic syrup bottles, plastic mustard bottles, plastic sauces bottles, plastic dairy bottles, plastic tomato sauce botles, plastic spreads bottles and so on.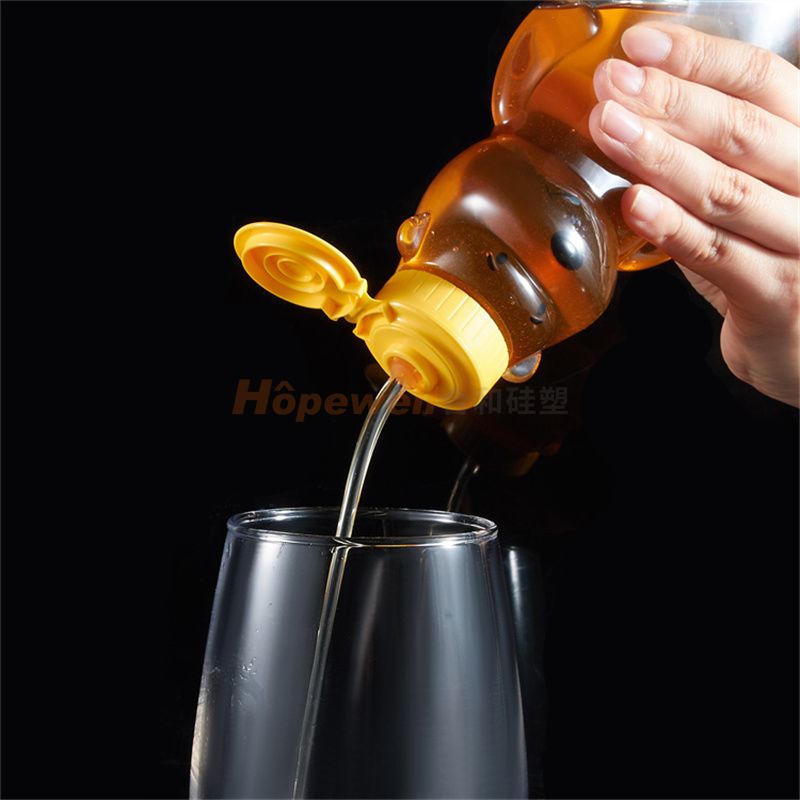 2D Design Of Flip Top Bottle Cap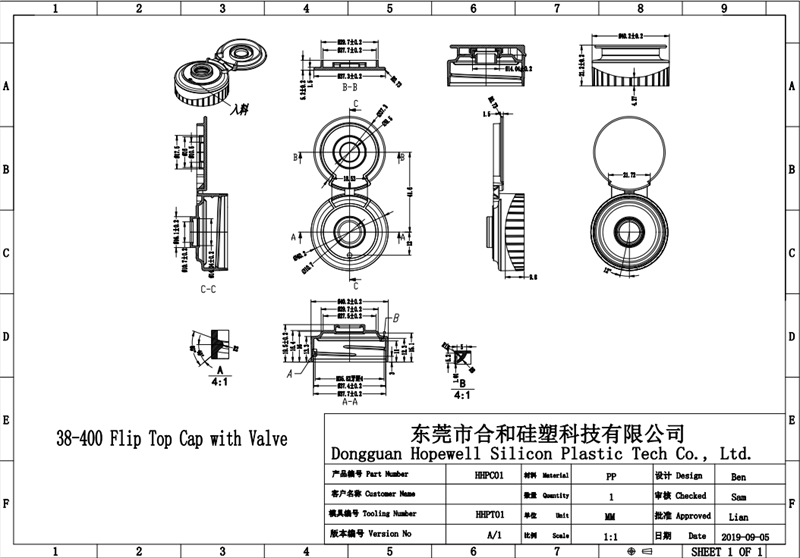 Advantages Of Flip Top Bottle Cap
● Plastic smooth flip top bottle caps with folding clasps over 2000 times butterfly buckle.
● Plastic ribbed flip top bottle caps are without leakage and good sealing function after 7 days* 24 hours testing.
● One squeeze, one dispensing, no leakage, no extra splits.
● Non-stick cross slits silicone valve of low profile flip top bottle caps makes it easy for liquids dispensing.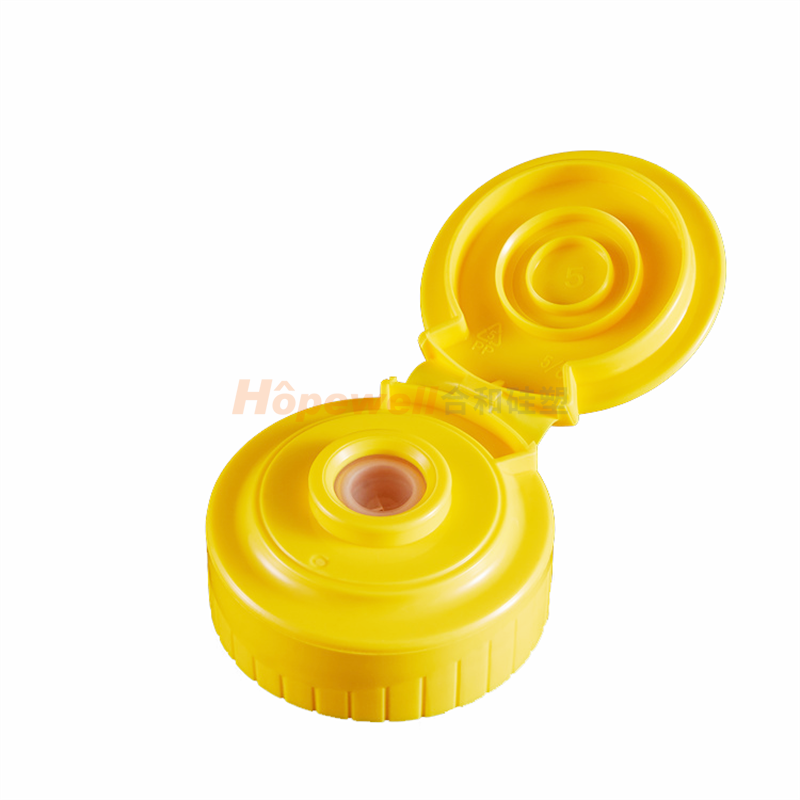 CUSTOMIZED FLIP TOP BOTTLE CAP TO MATCH YOUR BOTTLE


Customized Flip Top Bottle Cap
The color of flip top bottle cap can be customized according to your requirement. Contact us to get customized flip top bottle cap to perfectly match your product.


About Hopewell
Hopewell is a professional flip top bottle caps manufacturer and supplier, with high technology and superb production process, we guarantee the quality and performance of flip top bottle caps. If you are interested in dispensing flip top bottle caps, please feel free to contact us.