Features Of Beverage Dispensing Closure
The threaded beverage dispensing closures are also called bi-color flip top cap, with silicone valve, PCO 1810, neck finish is 28-400, outer diameter is 32mm, enough stocks at white, blue, red, yellow colors.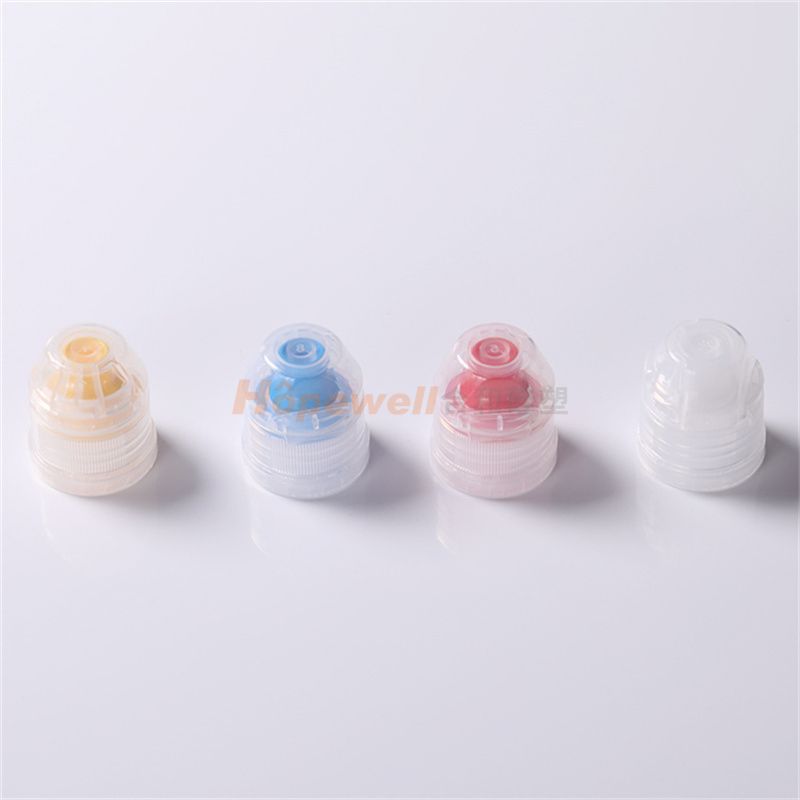 2D Design Of Beverage Dispensing Closure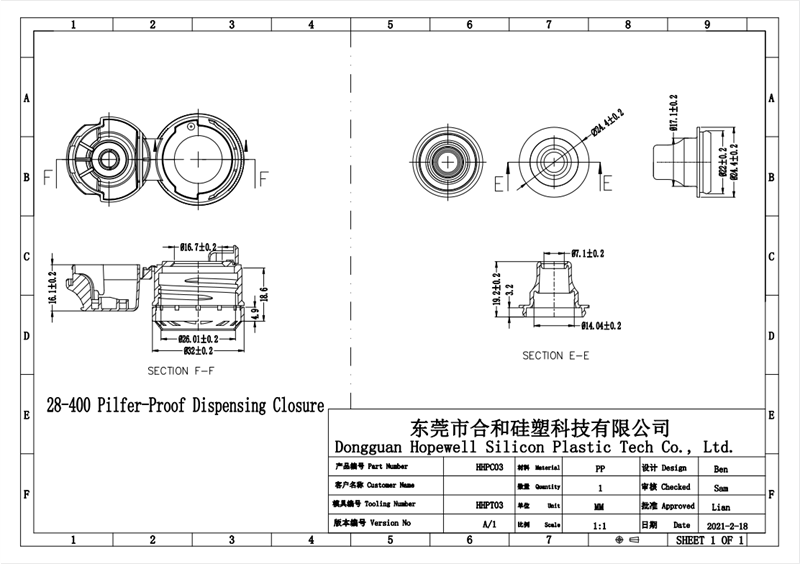 Thread Of Anti-theft Beverage Dispensing Closure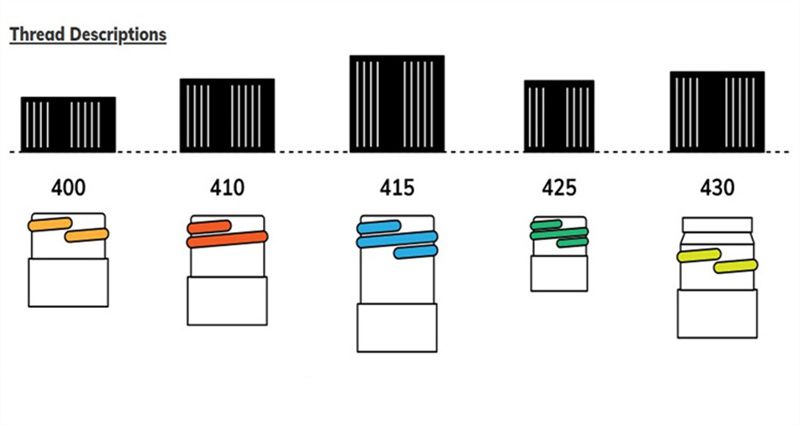 Advantages Of
Beverage Dispensing Closure
● After 7 days* 24 hours testing, the flow control beverage dispensing closures for water bottle with one way check silicone valve is without leakage and have good sealing function.
● One squeeze, one dispensing, no leakage, no extra splits.
● The portion control valve of tamper evidence beverage dispensing closure is transparent, with good pulling force and elasticity.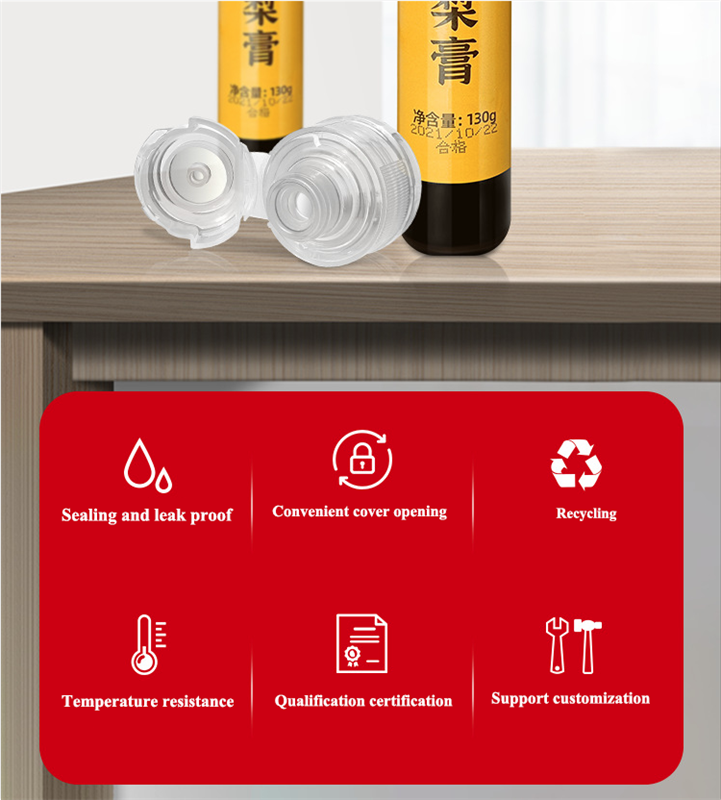 FIND MORE OPTIONS OF PLASTIC CLOSURE WITH VALVE
Customized Beverage Dispensing Closure
The color of the beverage dispensing closure can be customized as required. Contact us to custom your beverage dispensing closure now.


About Hopewell
Hopewell is a leading manufacturer and supplier of beverage dispensing closure perfect for various beverage bottles. If you need beverage dispensing closure in bulk or want know more about our beverage dispensing closure, please feel free to contact us.