1. UV protection liquid silicon optics lens for LED lighting, LSR silicon optics supplier in china.
2. UV protection silicon optics are made of optical liquid silicone rubber material, with transparent color. It is an excellent material for outdoor and fire-resistant applications.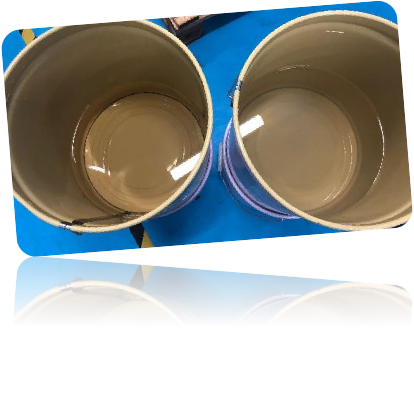 3. For liquid silicon lens, we used Dow Corning MS1002 material, which is in optical grade silicone rubber material.
4. The hardness of LSR silicon optics is 72 Shore A, light transmittance of silicon molding lenses over 94%, without any coating. UV protection silicon optics has the advantages of high light energy utilization, low light loss, small light collection area, and good uniformity.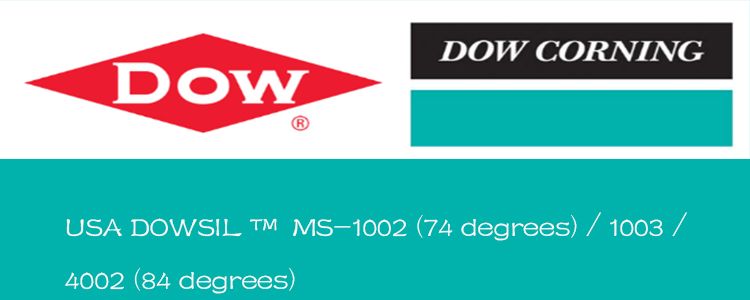 5. Temperature resistance of liquid silicon lens can from -40℃ to 200℃, which is perfect for high power and long working LED lamp lighting.
6. LSR silicon optics has low refractive ratio, only 1.41. comparing to PC, PMMA and Glass materials, the low refractive rate optical silicone material makes the silicone condense lenses with less light loss.
7. The design of silicon molding lenses are very flexibility. Since the silicone material has high fluidity and low viscocity, this helps achieve UV protection silicon optics with complex, micro-structure and under-cut design. Furthermore, the optical silicone can be overmolded with other materials, makes the liquid silicon lens design to be lightweight and has more flexibility.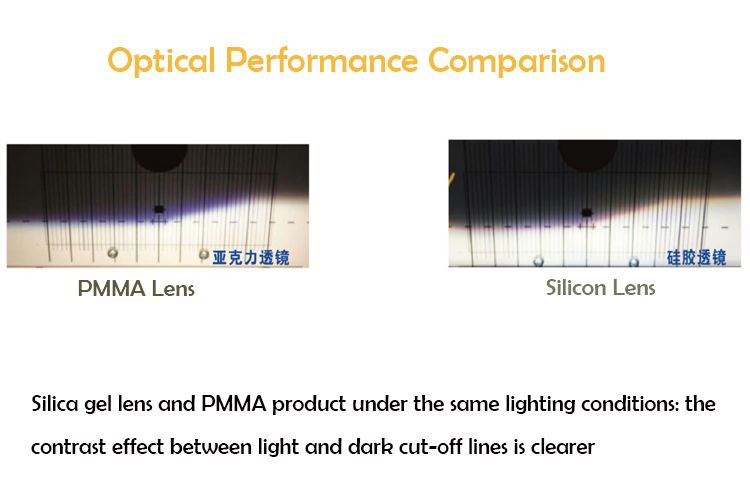 8. Our factory has over 10,000 square meters silicone molding workshop, class 100,000 clean optical production workshop and class 10,000 inspection room for light performance testing, 9 sets Arburg LSR injection molding machines. With advanced imported mold making equipment, such as, TOSHIBA Nanometer super-finishing machines, Makino High precision CNC machines, High precision internal and external grinding machines and so on, our factory has established cooperation with many Fortune 500 enterprises.
9. Hopewell has more than 10 years of experience in liquid injection molding products, with 5 Japanese engineers that focus on mold design for more than 30 years. optics doctors and masters to evaluate the product design, professional engineering team to issue the DFM report, so to ensure the project to be proceed successfully. If you're looking for professional manufacturer of LSR molding silicone lenses, please contact us.